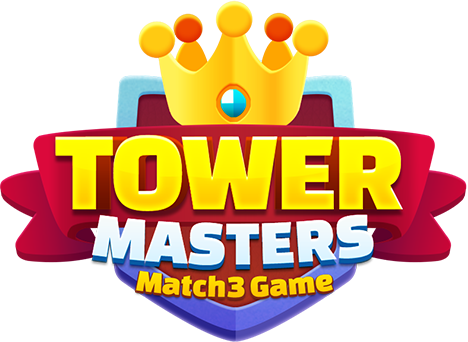 Effective Date: June 5th, 2018 (Last updated on October 25th, 2021)
Playdog Soft ("Playdog Soft" or "we") is dedicated to protecting the privacy rights of our online users ("users" or "you"). This Online Privacy Policy ("Privacy Policy") describes what information we collect, how we collect it, how we use that information, how we protect the information we store, how you can access and update that information, how we protect children privacy, and means of communications. This Privacy Policy applies to all of our games, websites, and related activities, collectively referred to as our "Services." By using our Services, you consent to the collection and use of your personal information as outlined in this Privacy Policy. We may amend the Privacy Policy from time to time, and we encourage you to consult the Privacy Policy regularly for changes. Use of the Services after changes are made to the Privacy Policy will be considered as your consent to the new terms.
1. WHY WE COLLECT USER INFORMATION
Our primary objective in collecting user information is to provide and enhance the Services and to enable users to easily navigate and enjoy the Services. Processing of user data may also take place in order to provide Services best tailored for the users' interests and enjoyment.
2. INFORMATION WE COLLECT 
Playdog Soft only collects Personal Information to the extent necessary to fulfill one or more of its functions and activities, and will do so only by fair and reasonable means. Generally we will collect Personal Information directly from the individual to whom the Personal Information relates, but in some circumstances, it may be necessary for us to collect information from a third party source.

1) Information that We Obtain Directly form You

Information we obtain directly from you generally comes from the devices and browsers you use to connect to our Services. This may include information obtained from cookies and other automated means of data collection. A 'cookie' is a small data file that sites often store on your computer's hard disk, generally to quickly identify a user's computer and to "remember" things about the user's visit, including your preferences settings such as music and sound effects on/off. The Services send cookies to your computer when you access or view content of the Services. Information contained in a cookie may be linked to your personal information for purposes such as improving the quality of our Services, tailoring recommendations to your interests, and making the Services easier to use. Although most web browsers automatically accept cookies, you can usually change your browser settings to prevent this or to notify you when you are sent a cookie. Please understand that if you decide not to accept cookies from us, this may reduce your experience when you use our Services.

We and our service providers may use these log files, tags, and tracking technologies to collect and analyze certain kinds of technical information.

Below are the types of information we may collect and per which purpose we collect them:

■ your mobile device's Identifier For Advertising (IDFA); to provide better tailored advertisements.

■ the type of the device you are using, the type and the version of the browser you are using, your operating system and its version; to provide better troubleshooting.

■ your language and country settings, your activities and time spent in our Services; to provide better tailored gaming experience, such as setting the default game language to match your country setting, or keeping the gaming state so that you can continue playing from where you left off the last time you had been online.

2) Information that We Obtain from Third-Parties

We may collect information related to you from third-parties such as advertisers or social network services. If you play Playdog Soft's games or access any of our other Services on connected third- party applications or connect our Services to any third-party applications, such as Facebook, Playdog Soft may collect and store information shared by the provider of the third-party application. This may include the following: ■ your first and last name; to display your name in game. If your account is set to display a nickname, that will be the name Playdog Soft will be collecting from the third-party service provider such as Facebook, and will be used as your display name in the game.

■ your profile picture or its URL; to display your photo in game. If your account is set to display a game avatar icon provided by the third-party service provider such as Facebook, that icon will be your profile picture Playdog Soft will be collecting, and will be used as your display photo.

■ your e-mail address you provided to that third-party application; to check for user account data while providing user support on tickets submitted via e-mail.

■ your birthday; to provide birthday gifts in game.

Before you access our Services from a third-party application or connect our Services to a third-party application, you should also acquaint yourself with the Terms of Service and Privacy Policy of that third- party application.

3) Customer Support Correspondence

When you contact our Customer Support Team, we will collect and store the contact information you provide them with. We will also store the communications you have with the Customer Service team and any information in those communications in order to provide support and improve the Services.
3. SECURITY
We have put in place reasonable technical and organizational measures designed to secure your personal information from accidental loss and unauthorized access, use, alteration, or disclosure. All the user data is encrypted before it is securely stored in our game database only. All back up data stored in our game database is also encrypted. Our game database and back up data are stored inside an infrastructure only accessible through Multi-Factor Authentication. We do not disclose or share our user information to or with any outside party which includes advertising agencies. We will store your personal data for a necessary duration only.  However, we cannot guarantee that unauthorized third-parties will never be able to overcome those measures or use your personal information for improper purposes. We urge you to take steps to keep your personal information safe (including securing your account password) and to log out of your account after use. Also, E-mail and messaging systems are not considered secure, and we discourage you from sending us personal information through these mediums.
4. POLICY REGARDING CHILDREN
Without derogating from the foregoing, Playdog Soft does not knowingly collect personal information from children. Children should not provide us with personal information. If Playdog Soft learns that a child has provided it with personal information, Playdog Soft will take reasonable steps to delete such information as soon as possible.  Age at which a person is no longer considered a child and you must be to use our Services differs depending on what country you are in. In addition, some of our games and their websites may not be suitable for users under a certain age even if you are no longer defined as a child. Please refer to your device's app market to find out more about the age setting.
5. YOUR RIGHTS
You, as Playdog Soft user, you have following rights regarding your personal data: Right to be informed on how it is handled, Right of access to it, Right to rectify should there be any errors, Right to erasure('Right to be forgotten'), Right to object to or restrict the processing of it, Right to have it handed to you so you may transfer it to another party, and Right to lodge a complaint with a supervisory authority. If you have given us your consent to the use and storage of your information, you can withdraw your consent at any time. Note that your previous consent may still be the lawful basis for the collection and processing of your information prior to the withdrawal.

To request user data deletion, click here to visit our Help Center and submit a ticket, or contact us at: support@playtowermasters.com
6. HOW TO ACCESS, UPDATE AND MANAGE YOUR INFORMATION
1) Accessing, Updating, and Deleting Your Information Held by Playdog Soft

You can review, change, or have your personal data erased at any time. Please be advised, however, that by deleting your personal data, all of your game progress, virtual goods and currency will be terminated. Copies of some material (example: log records) may remain in our database but are disassociated from personal identifiers.

2) Opting Out of Tailored Advertising

If you do not want to receive tailored in-application advertisements from Playdog Soft that relate to your interests in apps on your mobile device, you may opt-out by adjusting the ad tracking settings on your device. You can also reset the "Advertising Identifier" (like an IDFA) from your mobile device's settings page, which will prevent continued use of existing behavioral data tied to the previous "Advertising Identifier."
9. CONTACTING US
If you have any questions or requests regarding this Privacy Policy, please contact us at support@playtowermasters.com and we will respond within thirty days.
-
Ⓒ PLAYDOG. All right reserved.